Tires are important parts in your vehicle without which moving around becomes impossible. Because having the right tire guarantees the safety of your vehicle, you need to ensure that only the best tires are fitted in your vehicle.
Despite this requirement, car owners find it overwhelming to choose the tire that fits their vehicles some for lack of knowledge, and others, spoilt for choice.
Car tires have different features which include: Size, styles, as well as manufacturers. You need to consider numerous factors when choosing the type of tire to buy.
Here are some questions that you need to ask when purchasing car tires.
What is the price of the tires?
The question of price is the most common among buyers of car tires. It helps buyers to ascertain whether they can afford the given tire. Even though it is important to ask about the price of the tires, make sure you combine your price consideration with other aspects to ensure that you get the best tires available. For example, some of the most important factors to consider include durability and warranty of the tires.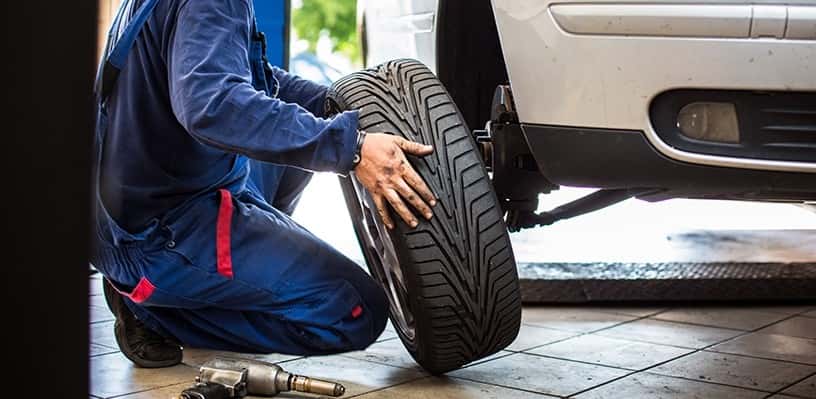 What are some of the tire options available?
Car tires, as noted above, are of different types and sizes depending on the manufacturer as well as quality issues. The implication is that you can get various tires at different prices. Asking your car dealer for options gives you an opportunity to choose the tire that falls within your budget. A professional tire dealer will offer you various options that match your tire needs and are appropriate for your specific car.
Do the tires have any warranty?
Different tire shops in Edmonton offer several types of warranties. As such, you need to be sure of the types of warranty you will get after buying a given tire. Also find out all the aspects that the warranty takes care of. For example, you may ask about possible coverage for different road hazards, tire replacement, as well as flat repairs. Ensure that you are clear on the length of coverage for your warranty.
What are some of the safety features associated with these tires?
Tires are made differently. While price is one of the important factors of consideration, it is not the only one. Other factors such as safety come in handy. There are different features installed on each tire for safety purposes. For example, you may check the tires for features such as stopping distance, driving habits, or even climate differences. The best type of tire will have numerous features that make it safer.
A license is an important element that every business person should have. Buying your tires from a licensed dealer gives you a sense of security that you are dealing with a reliable person.
The choice of tire to buy depends on various factors and asking the right questions will help you buy the right type of tires. It is important to take enough time to ask the above questions and others that should guide you into making the right decisions about your preferred tires.