If you've ever remodeled an interior space, you've probably heard the old advice that it's best to go with neutral colors. That advice is especially used when it comes to RVs and campers. They may make a space look a little bigger, but white, taupe, and gray aren't the right color choices for everyone.
Color can have a profound effect on your mood. Yellow, for example, can make us think of sunshine and happiness, while blue can evoke feelings of calmness and tranquility. With positive feelings like those, who wouldn't want to include a little color in their lives!
Here are a few fun ways to add color to your RV that go beyond painting the walls.
Restore an Old RV
Decades ago, people weren't afraid of color. From burnt orange to aqua and mustard yellow, even the appliances in many homes sported a unique hue that you'd never find in stores today. That's why restoring an old RV might be right up your alley.
At Outdoorsy, you can read all kinds of fun camper and RV stories, including a few that talk about the lengths people have gone to restore old RVs and trailers to their former glory. For example, Kate Pierson of the B-52's has a cool RV motel that's full of trailers that feature funky colors both inside and out.
If you're having a hard time getting inspired, start with an old RV and you'll find that enhancing it with color is easy.
Wallpaper the Cabinets
There isn't a whole lot of wall space in an RV. Even if you wanted to paint the walls, you probably couldn't, but why paint anything at all? If you're looking for a huge color impact, consider wallpapering the cabinets.
One great benefit of wallpapering the cabinets is that you can choose from many different colorful patterns. If you're worried about the permanency of wallpaper, choose removable wallpaper that can easily be peeled off.
Get Creative With the Floor
The least cluttered place in any RV is the floor. If you're looking for a fun way to include color, look down at your feet.
There are tons of ways you can color-ify the floor:
Lay down colorful rugs
Cover the floor with pennies and seal them with epoxy
Mix floor boards of different wood species for an eclectic look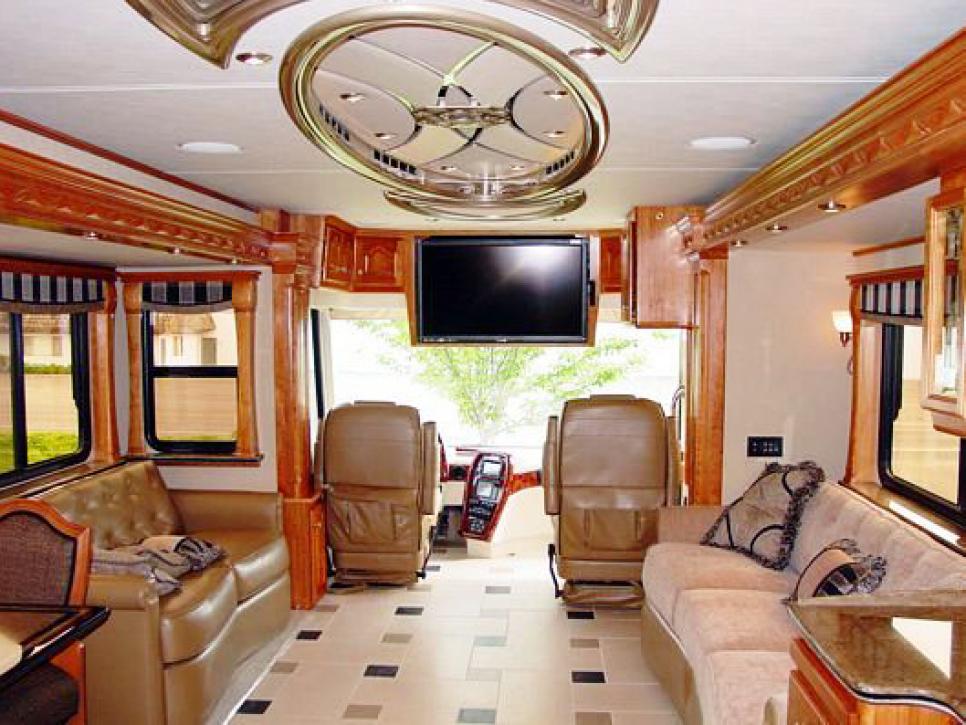 Pillows and Bedding
Don't forget about the pillows and bedding! Your bed takes up a good chunk of space, so make sure you utilize that space by throwing a colorful comforter or duvet on the bed.
Spice up sitting areas with colorful pillows. For an even bigger color impact, replace the seat cushions with wild colors and eye-catching patterns.
It's all about creating a personalized RV space that you're comfortable traveling in for days, weeks, or even months at a time. No matter what your personal taste, throwing in a few bright hues can boost your mood and enhance your experience while you're in your home away from home.